Feature Film
Legacy of Lies
An ex-MI6 agent is thrown back into the world of espionage and high stakes to uncover the shocking truth about operations conducted by unknown secret services.
Director of Photography: Simon Giles-Rowling
Production and Technical information
Lens/Camera Information
Prime lens series: Anamorphic/i 2x
Focus length: 25mm, 32mm, 40mm, 50mm, 65mm, 75mm, 100mm, 135mm,
Zoom lens series: Anamorphic/i Zoom 2x
Focus length: 35-140mm
Original Aspect Ratio: 2:39:1
Cameras: Arri Alexa Mini
Format: Digital
Rental Company: Patriot https://patriot.ua/en/
DOP Information
Director of Photography: Simon Giles-Rowling http://www.srcinematography.co.uk/
Agent: Berlin Associates https://www.berlinassociates.com
Instagram: https://www.instagram.com/simonrowlingdp/
Vimeo: https://vimeo.com/srcinematography
Production Information
Production: Legacy of Lies
Producers: Alla Belaya, Adrian Bol, Krzysztof Solek
Director: Adrian Bol
Colourist: John Rogers
Production Company: Toy Cinema http://www.toycinema.com.ua/
Distributer: Lionsgate & Signature Entertainment www.lionsgate.com & www.signature-entertainment.co.uk
IMDB: https://www.imdb.com/title/tt6834916/?ref_=fn_al_tt_1
Awards
Best Feature Film (London Independent Film Awards, Miami Independent Film Festival, Latitude Film Awards, Accolade Competition, Munich Film Awards)

DOP Simon Giles-Rowling on the production, his lighting and lens choices
"In the first minute of this video you can see where I have used the more wider range of lenses, such as the 25mm and 32mm anamorphics and more traditional focal lengths for the dialogue scenes. In the rest of the video you will see the darker environments we filmed in and kept quite contrasty. These film scenes are examples of where we used the lenses wide open, showing their ability to still perform incredibly well.
We always intended to show-off the large structures and the Brutalist architecture of Kiev as much a possible in the film.
To do this we wanted as wide lenses as possible but also ones that did not have too much warping on the horizon or distortion on the edges. We felt that this would have distracted the audience too much, so we opted for the Cookes as they gave us the wider frames, but also a subtle hint of the traditional anamorphic qualities.
In the locations, where we had a very limited time, it meant we could not rig a huge amount of our own lights, so we had to use a lot of existing practicals or add our own. This is where the Cooke Anamorphics came into their own, as we were often having to shoot wide open, due to the dark environments, such as a night club.
What I loved about the lenses was the fact that they behaved incredibly well when wide open, with a consistent softening on the top and bottom edges and not too much bending or distortion on the sides. It left us with a clean and contrasty image, that often would be softened or washed out with other anamorphics if shooting wide open. It also enabled us to keep it as shallow as possible on the wider lenses for action scenes. You can see this is evident in the final two minutes of the video sequence featured here."
Related videos
Commercial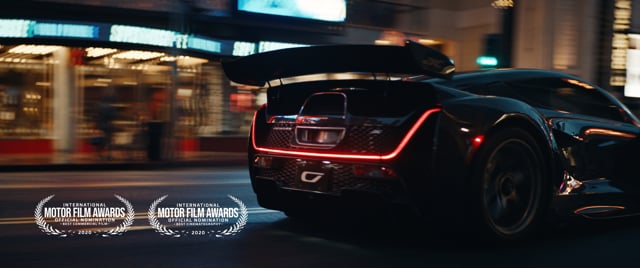 Director of Photography: Rob Russell
Commercial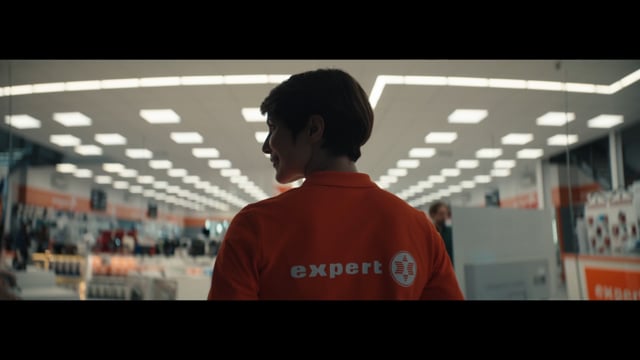 Director of Photography: Guido Mazzoni
Commercial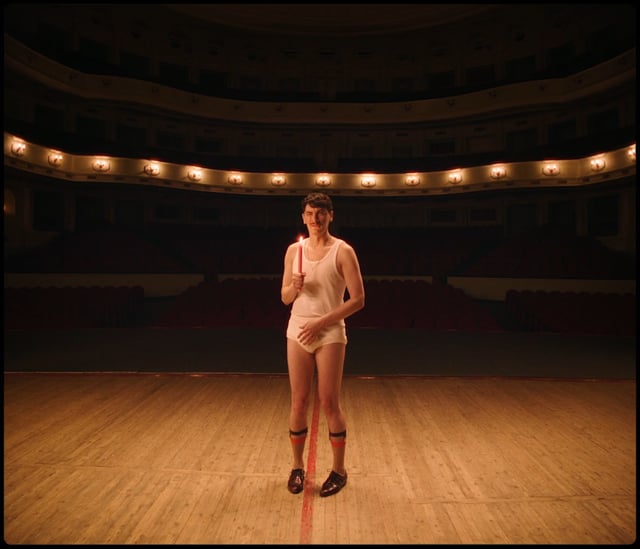 Director of Photography: Nikita Khatsarevich