Feature Film
Mark Felt: The Man Who Brought Down The White House
This film is set in the Watergate era of the early 70s and tells the story of the man known as Deep Throat, the man behind the leaks that brought down the presidency of Richard Nixon.
A few selected scenes from the film that show the cinematography and lens and image quality
Director of Photography: Adam J Kimmel ASC
Production and Technical information
Lens/Camera Information
Lens series:  Cooke Anamorphic/i SF 2x
Focus lengths: 25mm, 32mm, 40mm, 50mm, 65mm MACRO, 100mm, 135mm
Other lenses: Hawk V-Plus Zooms 45-90mm and 80-180mm
Original Aspect Ratio: 2:1
Camera: Alexa XT
Format: Digital
Rental Companies: Arri Atlanta  www.arrirental.com/en CAMTEC http://www.camtec.tv
Director of Photography: Adam J. Kimmel ASC http://adamkimmel-cinematographer.com/
Agent: Murtha Skouras http://www.murthaskouras.com/
Vimeo: https://vimeo.com/user17258018
Instagram: https://www.instagram.com/adam_j_kimmel/
Production Information
Production: Mark Felt: The Man Who Brought Down The White House
Production Website: http://www.sonyclassics.com/markfelt
Producers: Ridley Scott, Peter Landesman, Anthony Katagas, Mark Butan
Director: Peter Landesman
Colourist: Joe Gawler at Harbor Pictures http://harborpicturecompany.com/
Production Companies: Scott Free / Mad River / Playtone
Distributor: Sony Classics https://www.sonyclassics.com/markfelt/
IMDB: https://www.imdb.com/title/tt5175450/
DOP Adam J. Kimmel on his lens and filter choices:
"To me it seemed an obvious opportunity to shoot film, not only because of the period, but also because the film All the President's Men is still so much a part of the collective consciousness of that time.  But when I came on board, the decision to not shoot film had already been made based on financial considerations as well as the availability of labs in Atlanta. So I set out to create a look that could convey the period and mood of the story, while not leaning toward something that didn't feel vibrant and contemporary in its telling.
My first decision was to shoot in the Anamorphic format, even though I wasn't convinced the film should be a full 2:39 aspect ratio, I wanted the compression of anamorphic and set out to find the right aspect ratio. I only had one test day so I had to try to assemble a mix of lenses that I could shoot some tests with and then run through the workflow to find a final look. I had heard from a great DIT I work with named Elhanan Matis, that Cooke had just modified a set of their Anamorphic/i 2X lenses to have less anti-flare coating, and that Kavon at Camtec in LA had a prototype set, and so we included them in the lenses I tested.
Compared to the standard Cooke set, I saw a truly uniform reduction of contrast, as well as the ability to feel the light on the glass without getting into an explosive and unpredictable flare situation, and this felt to me like the right direction for this project. ( The original prototype set I tested had an issue with the 50mm caused by a light baffle in the lens that with certain angles of light would cause a strange shaped ghost image, but Cooke and Camtec were aware of it and were able to replace that lens with a corrected one early in the production)
It was important to me that I could get down into some pretty moody and dark work without it feeling murky or losing the definition in the deepest shadows.
These lenses, used with a slight glass diffusion filter ( Schneider 1/8 black frost) and the decision to compose in a 2:1 aspect ratio (which meant using a smaller area of the sensor) all combined to give me the look that I ultimately went with for this story.
At the time, the longest Cooke prime in the set was the 135mm, so I was able to get an early IBE extender to use on the 100 and 135 primes, and then supplemented the prime set with 2 Hawk zooms and and that covered the range for the whole film. ( I think in the end we might have used one of the zooms twice on the whole film).
I've worked with and loved Cooke lenses for a long time and have shot quite a few films with their spherical S4's ( Capote, Lars and the Real Girl, Rudo Y Cursi and one section of Never Let Me Go) but I hadn't shot a film with their anamorphic lenses before Mark Felt.
In the time since  I've been using both the standard Cooke anamorphics and what have come to be called the SF set and continue to love the look and the ability to modulate how much or how little flare and contrast they offer as well as maintaining that look that Cooke glass has always had, and that I can't put into words.
This is an excerpt from a review of the film in The New Republic:
"Everything is in shadow; the movie, largely shot at night, is bathed in grays and blacks. The film's villains are shot in such a way that they're barely visible. This sooty version of Washington, D.C., is persuasive—Nixon may be absent from the proceedings, but the rot of the Nixon administration is everywhere. There's normally nothing worse than b-roll of Washington, D.C.: the same boring monuments, the same dull drive down K Street. But in cinematographer Adam Kimmel's hands, the city brims with dread. ""
Related videos
Commercial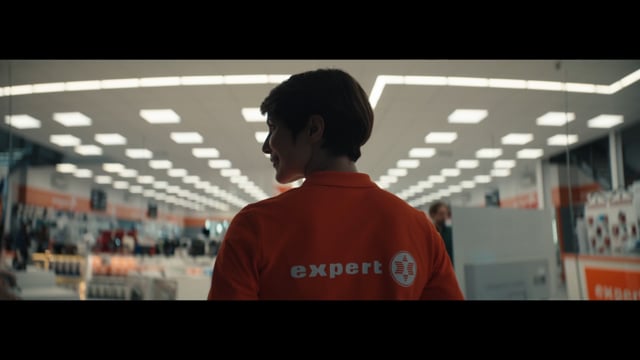 Director of Photography: Guido Mazzoni
Commercial
Director of Photography: Nikita Khatsarevich
Commercial
Director of Photography: Bella Panggabean